Split a Fee into Thirds
One of my clients sometimes allowed payments of a certain fee over time. With the click of a button, the program splits the fee into thirds with standard due dates. The invoice is generated automatically as each payment becomes due.
Here's the fee before clicking the button: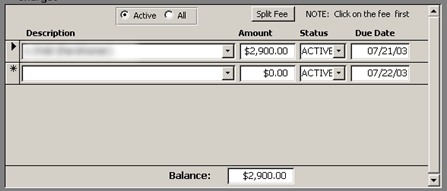 And here are the three installments created automatically. Note that the last installment due has automatically been decreased by a penny so the total of the three exactly equals the amount of the original fee (this is only done when necessary):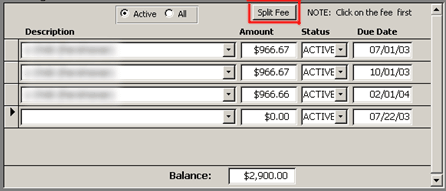 ---
Peck Tech Designs - consultants providing creative custom software development, integration, Internet web site programming, database design, and application and data conversion to clients in Connecticut and throughout the USA.
Copyright © Rachel Peck 2003 - all rights reserved
Terms and Conditions of use